DoviREAD is a smart and compact RFID and NFC tag reader that can be used for any application. Specifically designed for medical use. IP68x enclosure developed with EHEDG® design principles, ensures long-time usage under any circumstance.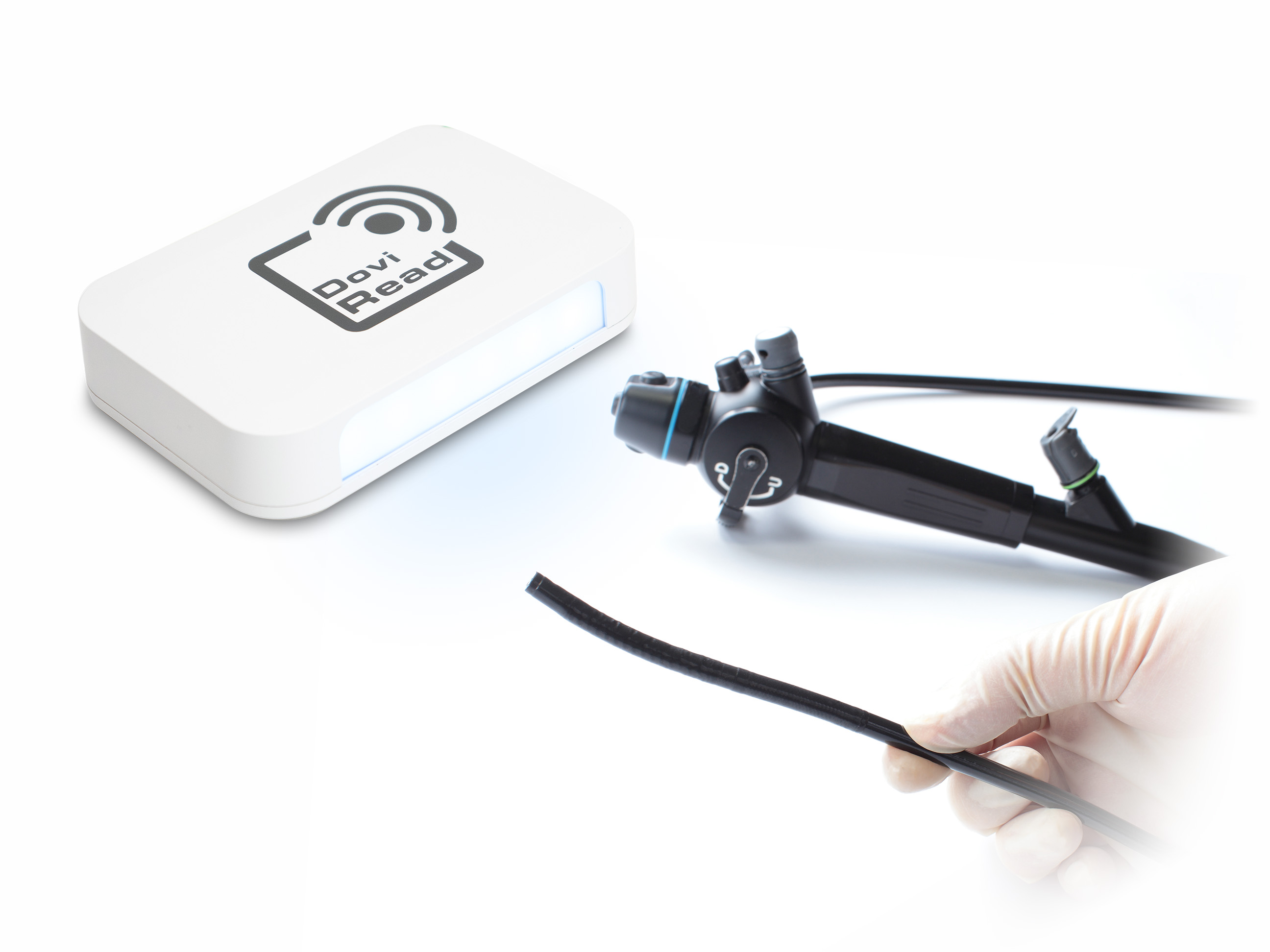 A shock proof casing, dust tight and fully water resistant makes cleaning fast and easy.
MagFIX® secures stable placement and operation on any metal surface.
USB powered, DoviRead can be connected directly to any computer via USB.
Straightforward system. Blue colored light indicates sufficient UDI scan, while red, insufficient.
EUDAMED compliance check. If DoviRead finds an incorrect UDI, it will sound the alarm and turn red.